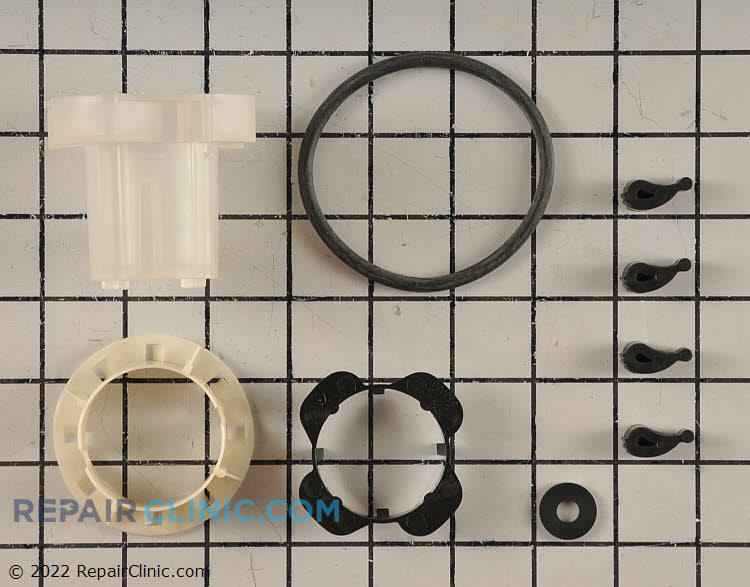 Grid is 1 inch square
Manufacturer Part
Best Seller
Washing Machine Agitator Repair Kit 285811

Skill Level
Washing machine agitator repair kit with a medium length cam (there are other kits available for different models). This kit should be used when the top part of the agitator is not moving properly but the bottom part is.
Helpful Tips
Consider replacing the bolt and getting a spare set of dog ears. The bolt can get corroded and the dog ears wear out over time.
Manufacturer Part
Best Seller
Product Type:

Washing Machine, Washer/Dryer Combo

Brands:

Whirlpool, Kenmore, Maytag, KitchenAid, Amana, Magic Chef, Roper, Crosley, Admiral, Estate, Inglis
Does this part fit my product?
Alternative Part Number(s)
Replaces Part Number 285746
Replaces Part Number 3347410
Replaces Part Number 3351001
Replaces Part Number 3363663
Replaces Part Number 3948431