Carburetor Gasket 16228-ZL8-000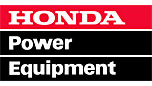 Skill Level
Carburetor gasket. If this gasket is torn or damaged, the engine may run rough. Be sure to clean the surfaces around the carburetor gasket before installing it.
Product Type:

Lawn Mower, Small Engine, Snowblower, Pressure Washer, Generator

Brands:

Briggs & Stratton, Toro, Cub Cadet, Lawn Boy, MTD, Honda
Does this part fit my product?
Alternative Part Number(s)
Replaces Part Number 16228-ZL8-000
Replaces Part Number 16228ZL8000
Replaces Part Number 16288ZL8000
Replaces Part Number 50-422