Manufacturer Part
Best Seller
Carburetor Repair Kit 498260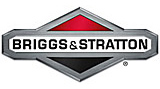 Skill Level
Briggs & Stratton Original Equipment 498260 Carburetor Overhaul Kit. If the carburetor is clogged, the engine won't get enough fuel. As a result, the engine may not start or may run poorly.
Helpful Tips
Prior to rebuilding the carburetor, we recommend that you clean the carburetor's jets with carburetor cleaner.
Manufacturer Part
Best Seller
Product Type:

Lawn Mower, Small Engine, Pressure Washer, Generator, Wood Chipper

Brands:

Briggs & Stratton, Craftsman, Toro, Cub Cadet, Murray, Lawn Boy, MTD, Simplicity
Does this part fit my product?