Carburetor Repair Kit 631021B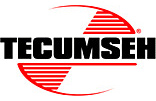 Skill Level
Tecumseh carburetor repair kit. If the carburetor is clogged, the engine won't get enough fuel. As a result, the engine may not start or may run poorly.
Helpful Tips
Prior to rebuilding the carburetor, we recommend that you clean the carburetor's jets with carburetor cleaner.
Product Type:

Lawn Mower, Small Engine, Snowblower, Tiller, Pressure Washer, Edger, Generator, Wood Chipper

Brands:

Briggs & Stratton, Craftsman, Toro, Tecumseh, Lawn Boy, MTD
Does this part fit my product?
Alternative Part Number(s)
Replaces Part Number 056-154
Replaces Part Number 525-212
Replaces Part Number 631021
Replaces Part Number 631021A
Replaces Part Number 525-265
Replaces Part Number 631021