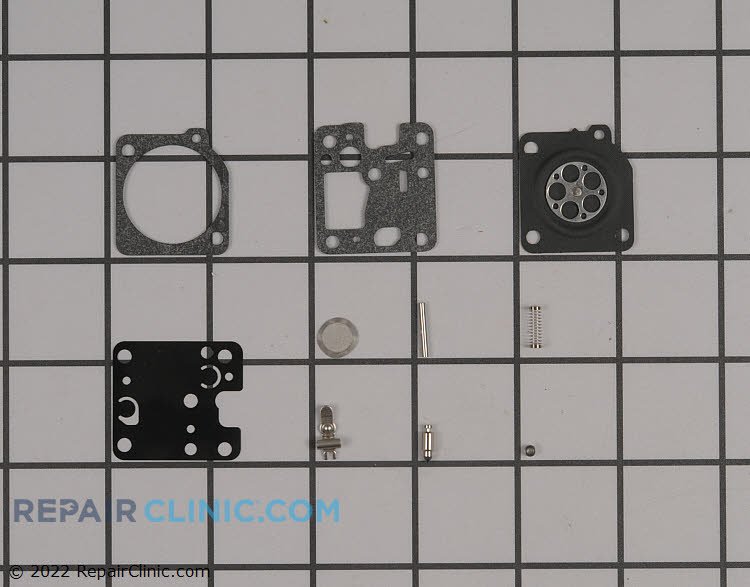 Grid is 1 inch square
Carburetor Repair Kit RB-123

Skill Level
Zama carburetor rebuild/repair kit. If the carburetor is clogged, the engine won't get enough fuel. As a result, the engine may not start or may run rough. It is often possible to repair the carburetor if it is clogged.
Helpful Tips
Prior to rebuilding the carburetor, we recommend that you clean the carburetor's jets with carburetor cleaner.
Product Type:

Small Engine, String Trimmer, Leaf Blower, Edger, Hedge Trimmer, Pole Pruner

Brands:

Echo, Shindaiwa, Zama
Does this part fit my product?
Repair Help by Brands and Product Type
Alternative Part Number(s)
Replaces Part Number P005001670
Replaces Part Number P005001670