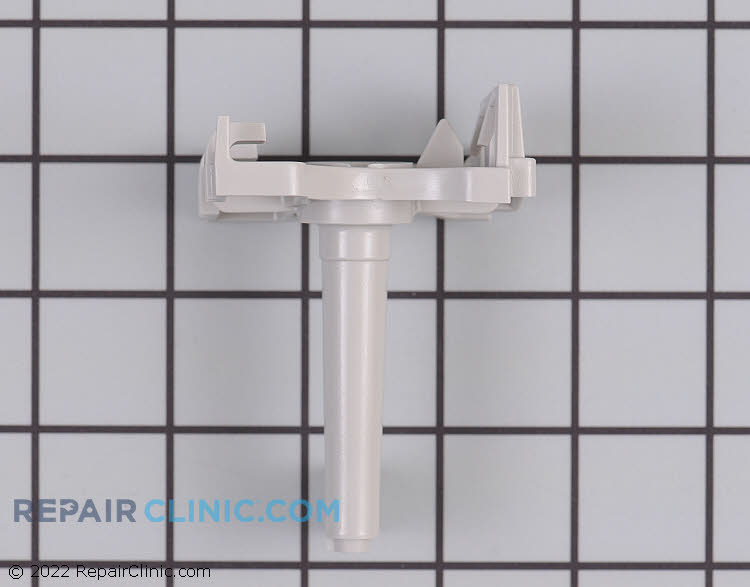 Grid is 1 inch square
Dishwasher Center Wash Arm Support WP8539324

Skill Level
Dishwasher upper spray arm stem support. New design clips to upper dishrack, retainer and screw no longer required.
Helpful Tips
Also inspect the wash arm itself for cracks which could lead to poor wash performance or a door leak.
Product Type:

Dishwasher

Brands:

Whirlpool, Kenmore, KitchenAid, Inglis
Does this part fit my product?
Repair Help by Brands and Product Type
Alternative Part Number(s)
Replaces Part Number 9742994
Replaces Part Number 8268844
Replaces Part Number 8539324