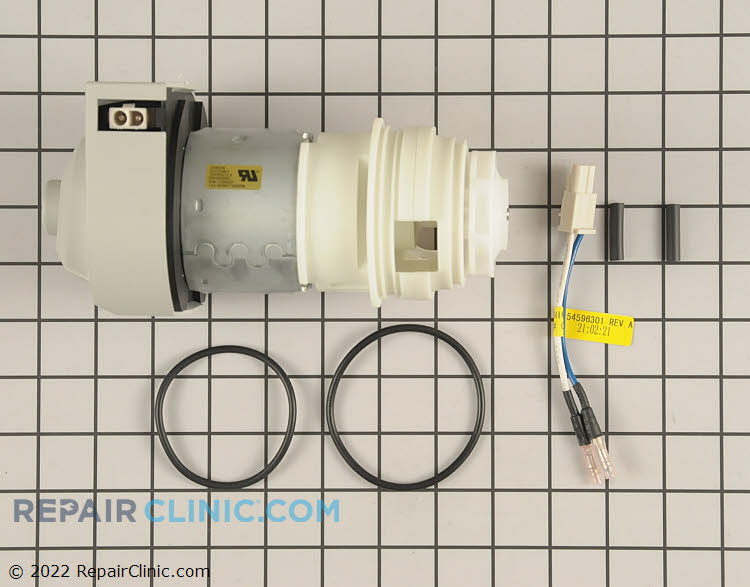 Grid is 1 inch square
Dishwasher Circulation Pump 154859201

Skill Level
Dishwasher circulation pump and motor assembly. The circulation pump uses a motor and impeller to force water through the spray arms. If the circulation pump is defective, the dishwasher may be noisy and/or may not clean dishes properly.
Helpful Tips
If your dishwasher has an unpleasant odor, we recommend cleaning it with Affresh dishwasher cleaner. This cleaner also improves dishwasher performance by removing soap buildup.
Product Type:

Dishwasher

Brands:

Frigidaire, Kenmore, Westinghouse, Tappan, Crosley
Does this part fit my product?
Repair Help by Brands and Product Type
Alternative Part Number(s)
Replaces Part Number 154474001
Replaces Part Number 154594201
Replaces Part Number 154599501
Replaces Part Number 154648101
Replaces Part Number 154682801
Replaces Part Number 154683201
Replaces Part Number 154792901