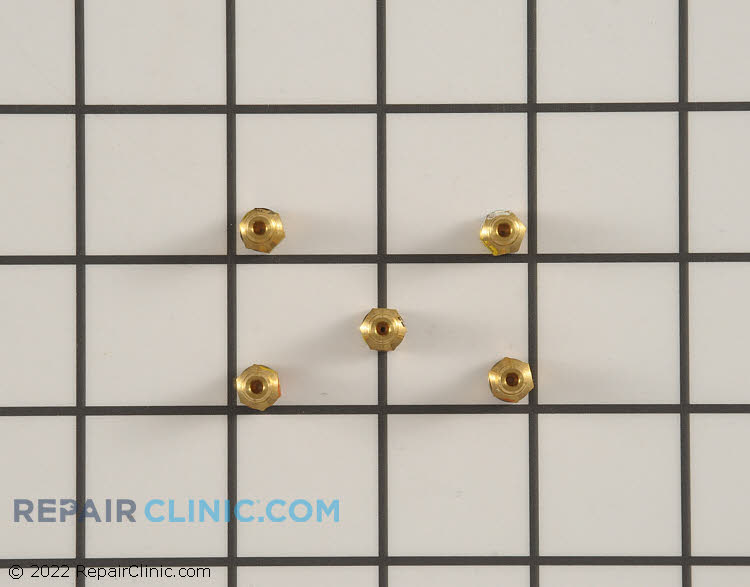 Grid is 1 inch square
Conversion Kit WPW10170516

Skill Level
Surface burner LP gas orifice kit, set of 5. Some models also require orifices for the oven burners.
Helpful Tips
Converting a gas range from natural gas to LP or vice versa is something we recommend be done by a qualified appliance repair person due to the volatile nature of gas and the potential for serious injury, if a problem occurs.
Product Type:

Refrigerator, Range/Stove/Oven

Brands:

Whirlpool, Maytag, Jenn Air, KitchenAid
Does this part fit my product?
Repair Help by Brands and Product Type
Alternative Part Number(s)
Replaces Part Number W10170516