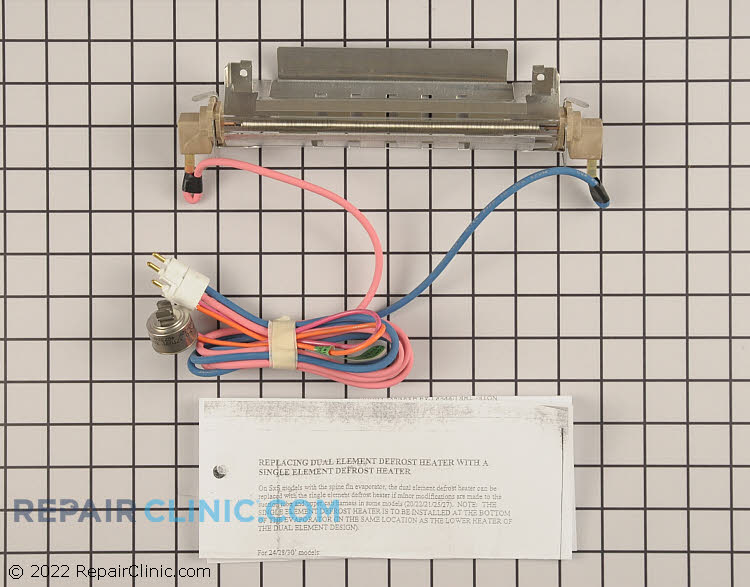 Grid is 1 inch square
Refrigerator Defrost Heater Assembly WR51X10031
Genuine OEM Part # WR51X10031
RC Item #
773802

Skill Level
Glass tube defrost heater and thermostat kit for refrigerator defrost system. The defrost heater melts frost on the evaporator coils, while the defrost thermostat monitors the temperature of the evaporator coils and sends power to the defrost heater when the coils drop below a set temperature.
Product Type:

Refrigerator

Brands:

Kenmore, GE, Hotpoint, RCA
Does this part fit my product?
Repair Help by Brands and Product Type