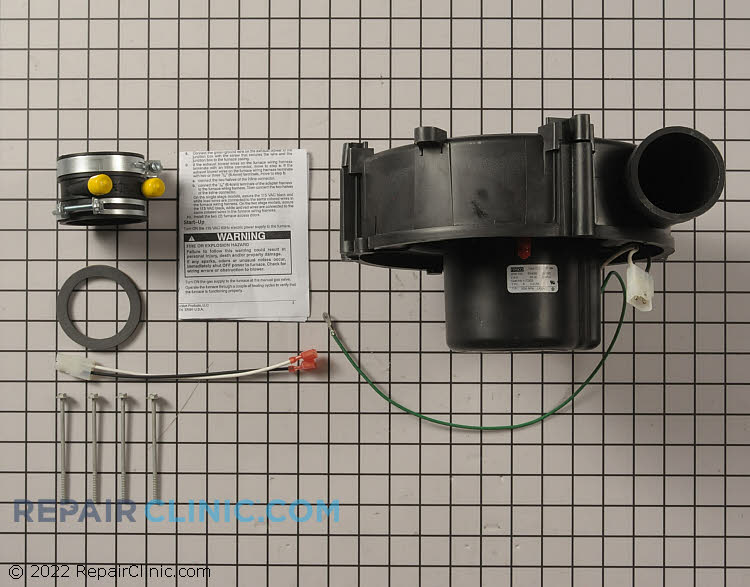 Grid is 1 inch square
Manufacturer Part
Best Seller
Furnace Draft Inducer Motor 1172823

Skill Level
Furnace draft inducer motor. The draft inducer motor draws air into the burner and exhausts it out the flue. If the draft inducer motor is defective, the furnace may not heat.
Helpful Tips
To prevent carbon monoxide from leaking into your home, we recommend replacing the draft inducer gasket when servicing the motor or inducer fan. If you do not have a gasket, you can also use high-temperature silicone sealant to seal the furnace.
Manufacturer Part
Best Seller
Product Type:

Furnace

Brands:

ICP
Does this part fit my product?
Repair Help by Brands and Product Type
Alternative Part Number(s)
Replaces Part Number 1172823
Replaces Part Number 1013188
Replaces Part Number 1013188A
Replaces Part Number 1013915
Replaces Part Number 1014338