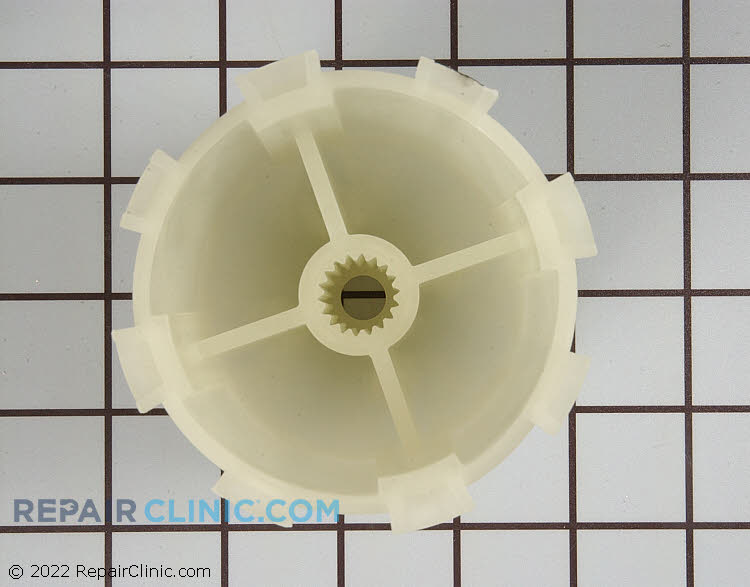 Grid is 1 inch square
Washing Machine Drive Block or Bell WH43X10032
Genuine OEM Part # WH43X10032
RC Item #
1264702

Skill Level
Washing machine agitator drive bell (also called the coupler). The drive bell connects the transmission drive shaft to the agitator base.
Helpful Tips
If your washing machine has a moldy or musty odor, we recommend cleaning it with Affresh washing machine cleaner.
Product Type:

Washing Machine

Brands:

GE, Hotpoint
Does this part fit my product?