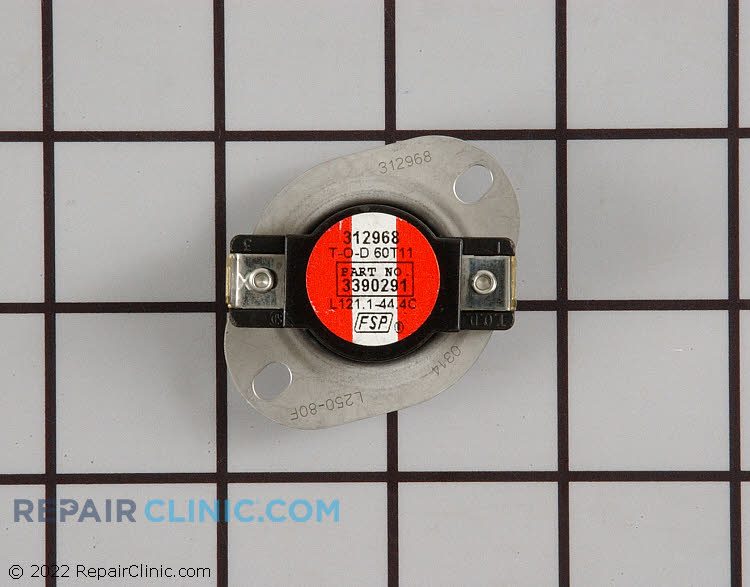 Grid is 1 inch square
High Limit Thermostat WP3390291

Skill Level
High-limit thermostat, 2 wire, 250 degree limit, 60 degree cool down before reset. The high-limit thermostat cuts off power to the dryer if it overheats. If the thermostat has tripped, the dryer will not heat. To determine if the thermostat is defective, use a multimeter to test it for continuity.
Product Type:

Dryer, Washer/Dryer Combo

Brands:

Whirlpool, Kenmore, Maytag, KitchenAid, Roper, Crosley, Estate
Does this part fit my product?
Alternative Part Number(s)
Replaces Part Number 69639-7-REPL
Replaces Part Number 696397
Replaces Part Number 3390291