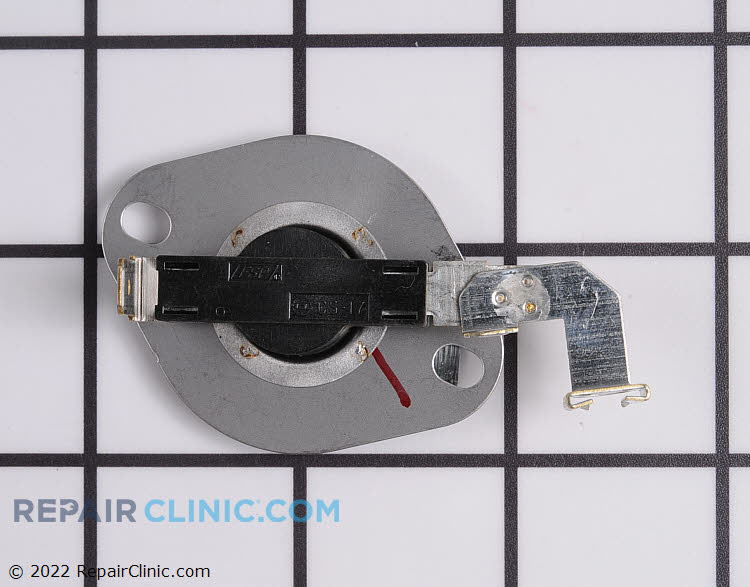 Grid is 1 inch square
Manufacturer Part
Best Seller
High Limit Thermostat WP3977767

Skill Level
Dryer high-limit thermostat, L250-80, with terminal extension arm. This thermostat should be closed for continuity at room temperature and opens at around 250 degrees Fahrenheit. If the dryer won't heat, the high-limit thermostat might be defective.
Helpful Tips
The part may look different than the original but the part will still install and work the same.
Manufacturer Part
Best Seller
Product Type:

Dryer, Washer/Dryer Combo

Brands:

Whirlpool, Kenmore, Maytag, KitchenAid, Amana, Magic Chef, Roper, Crosley, Admiral, Estate, Inglis
Does this part fit my product?
Alternative Part Number(s)
Replaces Part Number 3399693
Replaces Part Number 3977767
Part Production Number L250-80F