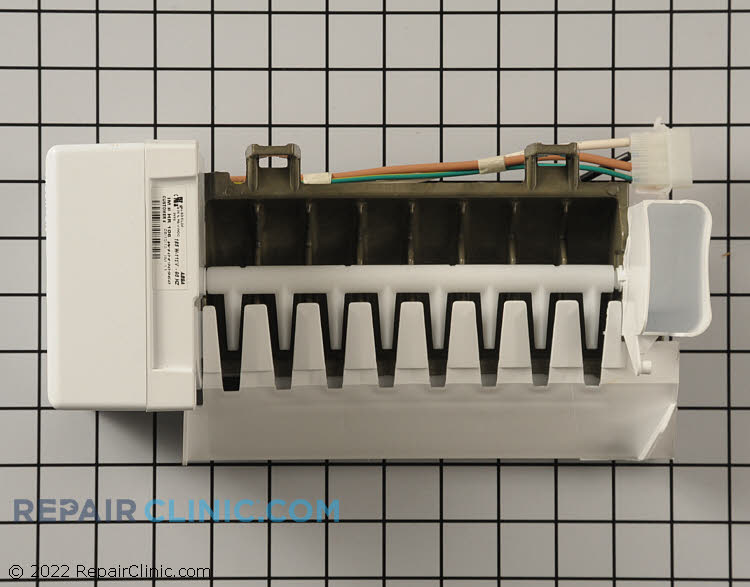 Grid is 1 inch square
Manufacturer Part
Best Seller
Refrigerator Ice Maker Assembly 2198597

Skill Level
Refrigerator Icemaker assembly. This icemaker fits models that have the icebucket in the door. The bottom mounting bracket on the old icemaker must be reused.
Helpful Tips
If your old water line has a kink or starts to leak, it should be replaced. If your refrigerator does not already have a water filter, one can also be added inline with the copper supply line to improve the quality of your ice.
Manufacturer Part
Best Seller
Product Type:

Refrigerator

Brands:

Whirlpool, Kenmore, KitchenAid
Does this part fit my product?
Repair Help by Brands and Product Type
Alternative Part Number(s)
Replaces Part Number 2198678
Replaces Part Number 626663
Replaces Part Number W10122502
Replaces Part Number W10190960
Replaces Part Number 2198597R