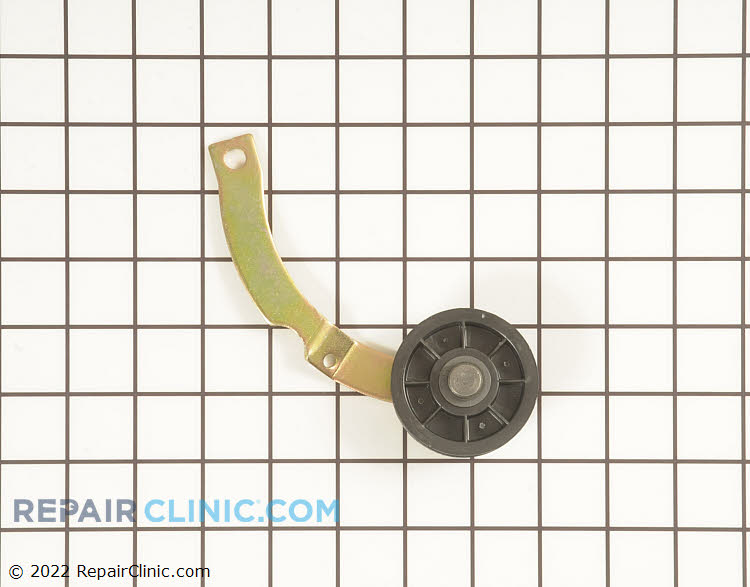 Grid is 1 inch square
Idler Assembly WP37001287

Skill Level
Dryer idler pulley assembly. If the dryer drum does not turn check if the idler pulley is rotating freely and putting.
Helpful Tips
Consider replacing the belt or tension spring while the dryer is apart.
Product Type:

Dryer, Washer/Dryer Combo

Brands:

Kenmore, Maytag, Amana, Magic Chef, Speed Queen, Crosley, Admiral
Does this part fit my product?
Repair Help by Brands and Product Type
Alternative Part Number(s)
Replaces Part Number 500269
Replaces Part Number 500269P
Replaces Part Number 500269-REPL
Replaces Part Number 5-0269
Replaces Part Number 37001287