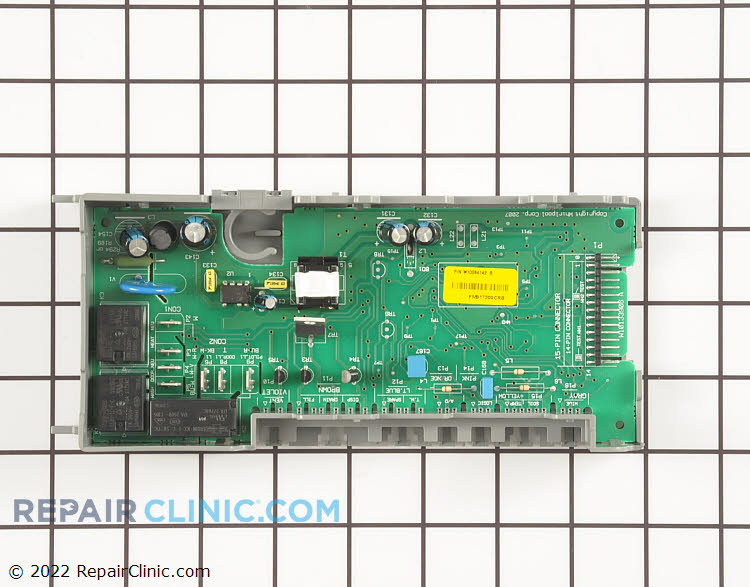 Grid is 1 inch square
Dishwasher Main Control Board WPW10084142

Skill Level
Electronic dishwasher control board. The control board regulates the various functions of the dishwasher. NOTE: Control boards are often incorrectly diagnosed. If your dishwasher won't start, first test more commonly defective parts.
Helpful Tips
If your dishwasher has an unpleasant odor, we recommend cleaning it with Affresh dishwasher cleaner. This cleaner also improves dishwasher performance by removing soap buildup.
Product Type:

Dishwasher

Brands:

Whirlpool, Kenmore, KitchenAid, Roper, Estate, Inglis, Ikea
Does this part fit my product?
Repair Help by Brands and Product Type
Alternative Part Number(s)
Replaces Part Number W10084142R
Replaces Part Number W10084142