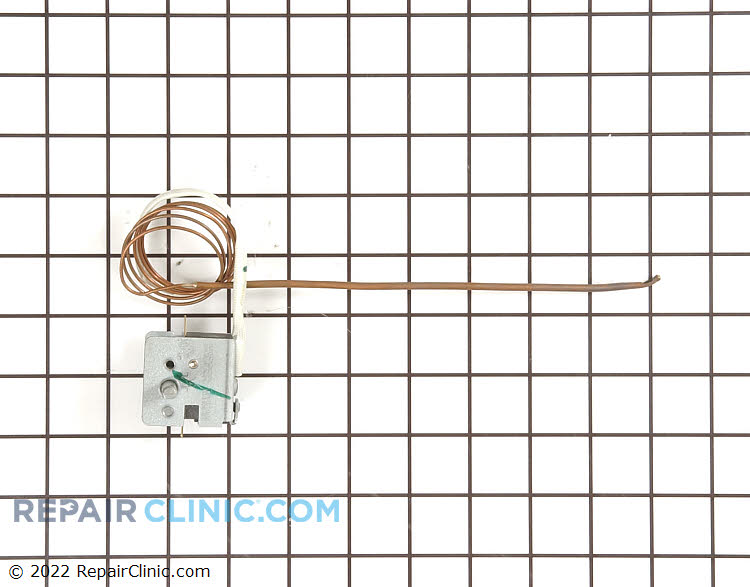 Grid is 1 inch square
Temperature Control Thermostat WB20K8

Skill Level
Oven thermostat assembly. This thermostat monitors the temperature inside the oven and cycles on the heat when the oven drops below a set temperature. If the oven does not bake, or if the oven temperature is off by more than 50 degrees Fahrenheit, the oven thermostat may be defective,
Product Type:

Range/Stove/Oven, Oven/Microwave Combo

Brands:

Kenmore, GE, Hotpoint, RCA, Americana
Does this part fit my product?
Repair Help by Brands and Product Type
Alternative Part Number(s)
Replaces Part Number WB20K6
Replaces Part Number WB20K10008
Replaces Part Number WB20K10023
Replaces Part Number WB24X20656
Part Production Number 183D5463P001