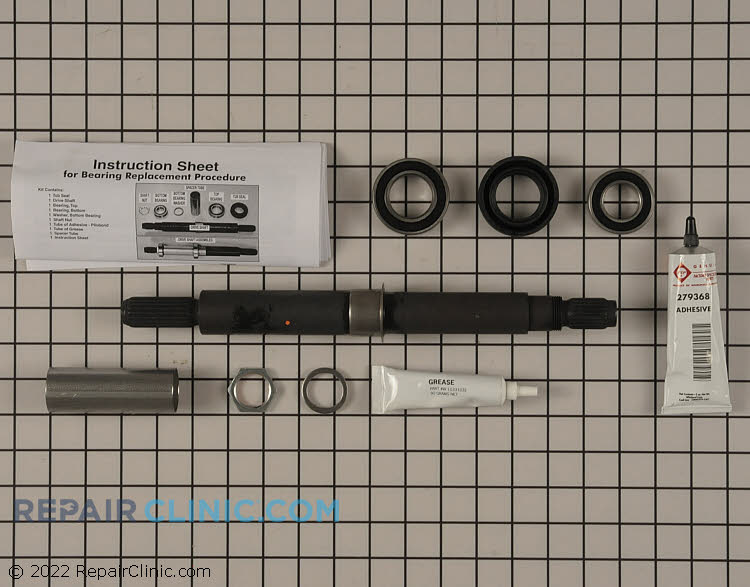 Grid is 1 inch square
Manufacturer Part
Best Seller
Washing Machine Tub Seal and Bearing Kit W10435302
Genuine OEM Part # W10435302
RC Item #
2118925

Skill Level
Outer tub and drive shaft repair kit. If the washer is noisy during the spin cycle or is leaking from the bottom of the tub this kit may be needed. Bearing and seal tool required to install this kit. See Related Items below.
Helpful Tips
The suggested tool is required to install this kit according to the manufacturer. For a copy of instructions please call us.
Manufacturer Part
Best Seller
Product Type:

Washing Machine

Brands:

Whirlpool, Kenmore, Maytag
Does this part fit my product?
Repair Help by Brands and Product Type