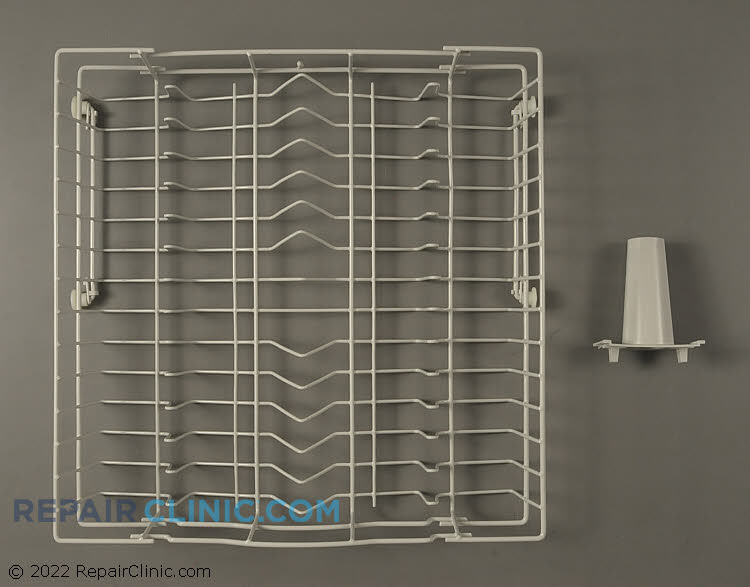 Grid is 1 inch square
Dishwasher Upper Dishrack Assembly WD28X10369

Skill Level
Upper dishrack kit with rollers and center spray nozzle.
This part may have been redesinged from your original dishrack. The tine locations and depth of the dishrack may be different.
Helpful Tips
Corroded or rusted dishracks should be replaced to avoid parts of the rack falling down and getting into the circulation pump damaging the pump
Product Type:

Dishwasher

Brands:

Kenmore, GE, Montgomery Wards, Hotpoint, RCA
Does this part fit my product?
Repair Help by Brands and Product Type
Alternative Part Number(s)
Replaces Part Number WD28M59
Replaces Part Number WD28X10011
Replaces Part Number WD28X259
Replaces Part Number WD28X267
Replaces Part Number WD28X277
Replaces Part Number WD28X10022
Replaces Part Number WD28X10230