Refrigerator Water Inlet Valve 5221JA2006D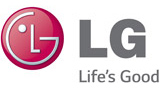 Skill Level
Refrigeraor water inlet valve assembly. The valve has three solenoid and features push-in fittings. To release tubing, pull the push-in ring toward the valve and then pull the tubing out.
Helpful Tips
Some models will require a new harness to install the replacement valve.
Product Type:

Refrigerator

Brands:

Kenmore, LG
Does this part fit my product?
Repair Help by Brands and Product Type
Alternative Part Number(s)
Replaces Part Number AJU34125501
Replaces Part Number AJU34125513
Replaces Part Number MJX42111401