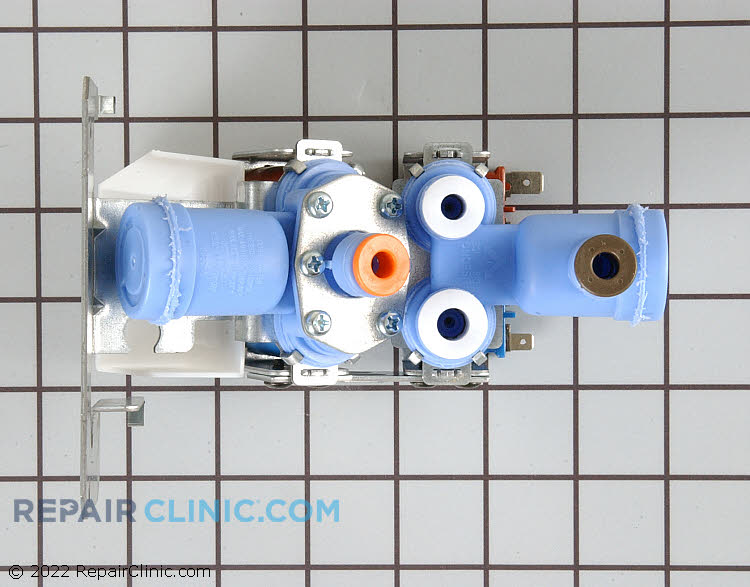 Grid is 1 inch square
Refrigerator Water Inlet Valve WR57X10026
Genuine OEM Part # WR57X10026
RC Item #
773823

Skill Level
Primary and secondary refrigerator water valve assembly. This valve has been updated by the manufacturer; it is now a quick-connect style valve. To install the new valve, cut the plastic nuts off the old tubing and gently push them into the valve. No nuts or connectors are needed.
Product Type:

Refrigerator

Brands:

Kenmore, GE, Hotpoint, GE Profile
Does this part fit my product?
Repair Help by Brands and Product Type
Alternative Part Number(s)
Part Production Number 050106
Part Production Number 197D1879G005
Part Production Number RIV-12AE
Part Production Number RIV-12AE 20