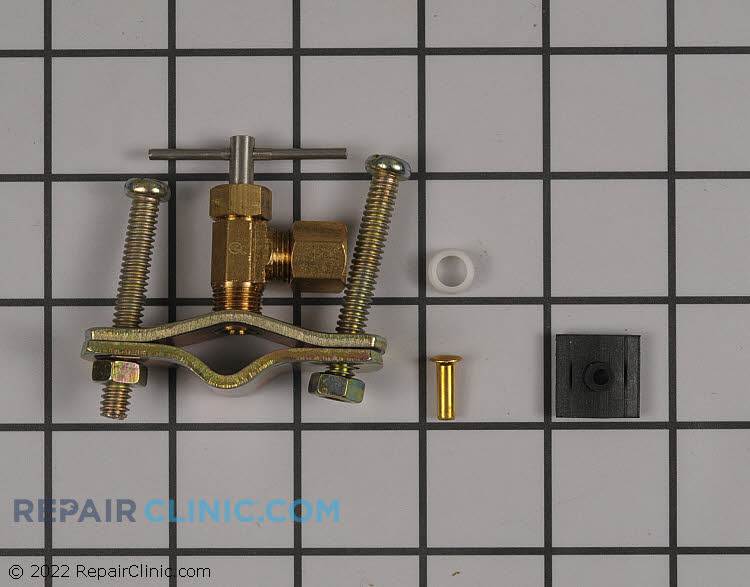 Grid is 1 inch square
Water Supply Saddle Valve WP4378392

Non self-piercing water valve with compression fitting. Attaches to copper water lines up to 1 inch. 1/4 inch outlet. This is an excellent replacement valve for the easily clogged self-piercing type of valve commonly installed.
Helpful Tips
Drill required for water line access hole. Before drilling, be sure to turn off the water supply to the copper pipe this valve will be attached to.
Product Type:

Freezer, Refrigerator, Hot Water Dispenser

Brands:

Whirlpool, Kenmore, KitchenAid, Roper, Universal
Does this part fit my product?
Repair Help by Brands and Product Type
Alternative Part Number(s)
Replaces Part Number 4161200
Replaces Part Number 4170790
Replaces Part Number 4339674
Replaces Part Number 541057
Replaces Part Number 573166
Replaces Part Number 4378392