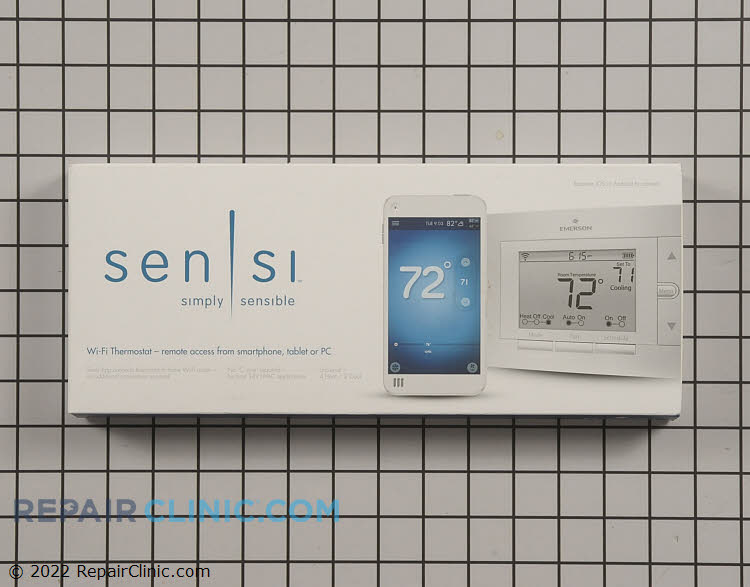 Grid is 1 inch square
Wifi Thermostat 1F87U-42WF
The Sensi™ is a Wi-Fi enabled thermostat that allows you to control your home's Heating & Cooling system using your smart phone. Using your home's Wi-Fi network and a free mobile app (IOS or Android), this thermostat allows monitoring, programming and temperature adjusting from almost anywhere!
Helpful Tips
Universal HVAC system compatibility
Precision temperature control of +/- 1°F
Multi-system control
Equipment alerts
3-Year limited warranty
Local weather information
Indoor humidity sensor
Low profile design
Auto change from heat to cool
Secure cloud network
Dedicated support team

Product Type:

Furnace, Packaged Unit/RTU

Brands:

White Rodgers
Does this part fit my product?
Repair Help by Brands and Product Type
Alternative Part Number(s)
Replaces Part Number 1F86U-42WF
Replaces Part Number S1-1F86U-42WF
Replaces Part Number 1F86U-42WF
Part Production Number SENSI