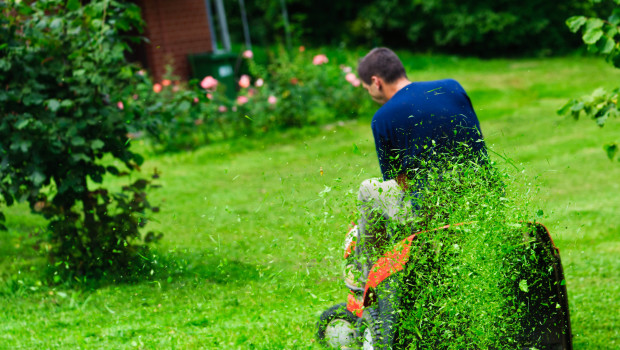 RepairClinic.com® shares low-cost ways to improve yard curb appeal, reduce energy consumption and avoid costly equipment repairs
Canton, Mich.— RepairClinic.com®, the trusted online store for replacement parts for outdoor power equipment, home appliances and heating and cooling equipment today shared five secrets on improving yard curb appeal, reducing energy consumption and avoiding costly equipment repairs without spending a lot of money.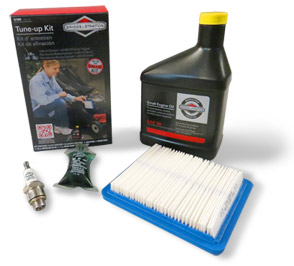 1.) Give outdoor power equipment a little TLC.
"Lawn mowers, small engines and handheld outdoor power equipment like string trimmers, edgers and pole pruners should be tuned up every season," said Jeff Linderman, RepairClinic.com's in-house landscaping expert. "This will improve efficiency, reduce emissions, prevent costly repairs and extend the life of the equipment. A tune-up kit packed with essentials specifically recommended for each model makes this easy." Tweet this.
It is important to replace spark plugs once per season, even if they appear to functioning properly. Over time, a spark plug's performance will degrade due to carbon build-up and a weakened electrode. This dramatically increases emissions, reduces engine performance and requires the engine to use more fuel.
Blades should be replaced annually to every two years, depending on its usage. Tweet this.
Sharp blades, free of dents, are a must for good performance and safety purposes. Dull mower blades tear, rather than cut, which results in a yellow hue over lawns. The cutting blades located under the deck should be checked regularly for damage, bends and dullness. A damaged blade is dangerous and can lead to debris being propelled through the air. Replacement blades are inexpensive and easy to install.
Lawn mower owners should purchase blades recommended by the mower manufacturer. Universal blades are not recommended, due to safety issues.
For string trimmers, professional landscapers often replace manufacturer-provided, rounded-profile string with string that has a star, cross or square-shaped profile. "This will enable you to move through an area significantly faster," said Chris Hall, RepairClinic's president and co-founder. "It also provides a cleaner cut, which means a healthier lawn without browned grass tips, often caused by rounded string. Tweet this.
2.) Water your lawn only once weekly.
Despite common belief, in most parts of North America, it is unwise to water a lawn every day.
"Frequent watering for short periods will cause your lawn's root system to remain close to the surface and therefore more susceptible to disease," Linderman said. "In most of the U.S. and Canada, you should water your grass weekly but keep the water flowing for a lengthy period to allow for deeper saturation. This will result in deeper root growth and a healthier, more drought resistant lawn." Tweet this.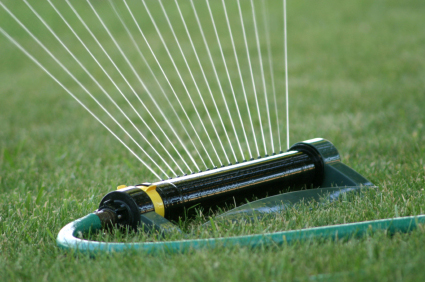 3.) Embrace the power of handheld equipment like string trimmers and edgers.
"String trimmers, pole pruners and edgers can go a long way in giving landscaping a professional look," Linderman said. "Make it a normal part of your yard care routine to trim away excess growth in your yard. It's amazing what a difference extra grooming can make in the overall appearance of a yard."
4.) Use a pressure washer.
Pressure washers can dramatically brighten up a home's exterior, porches and yard furniture by removing color-dulling layers of dirt and dust. Tweet this.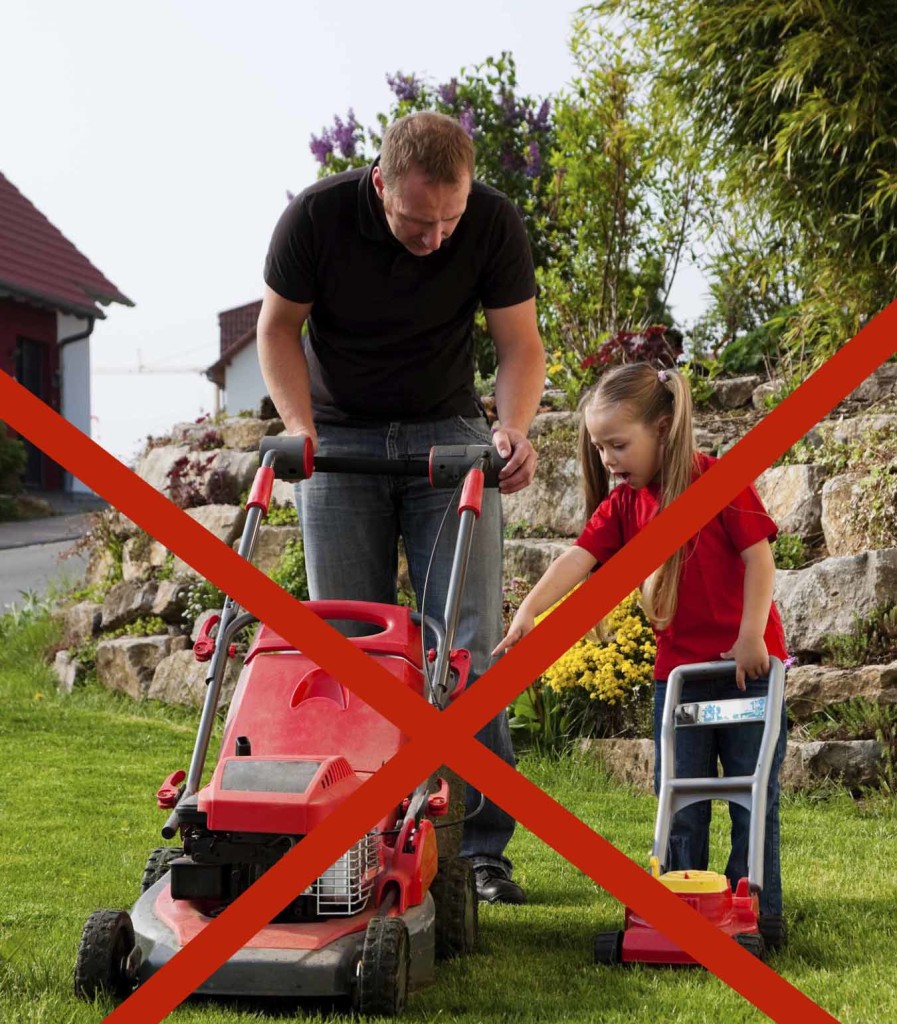 5.) Take safety seriously.
"Outdoor power equipment can be far more dangerous than most people realize," said Linderman. "Always use safety glasses, ear protection and proper footwear while operating the equipment. Keep children and pets inside. Debris such as stones, plastic edging, wood chips, pieces of aged blades, etcetera, can be propelled at speeds of up to 100 miles per hour. Being hit with these objects at such a speed can cause a fatal injury." Tweet this.
###
RepairClinic.com® makes fixing things easy for millions of people. Founded in 1999, it's North America's popular, trusted online store with replacement parts for outdoor power equipment, major household appliances and heating and cooling equipment. Free repair resources including more than 1,000 how-to videos empower people to fix stuff on their own. One million parts for 160 brands are stocked at its 86,000-square-foot facility in Canton, Michigan. Do-it-yourselfers also appreciate its generous, no-hassle 365 Days. Period.® return policy. In-stock parts are guaranteed to ship the same business day. Visit RepairClinic.com for more information. Contact Jody Lamb, Public Relations Manager, [email protected] and 734-495-3079 x 211.
Download this infographic and share it with your friends: