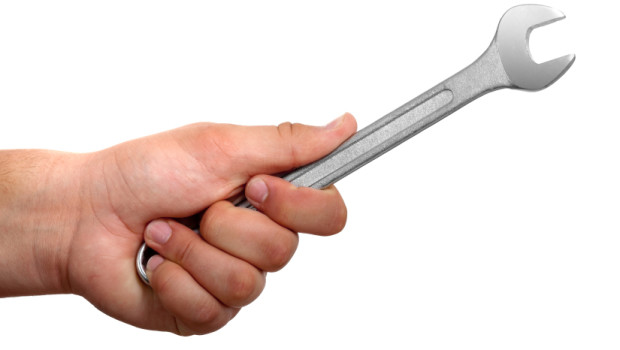 1. 10-in-1 Screwdriver
This handy screwdriver is perfect for appliance and outdoor power equipment repair – and any home improvement project. With this high-quality Klein Tools™ 10-in-1 screwdriver, you won't have to dig around in a toolbox in the middle of a project or lug around multiple screwdrivers. It includes a small and large Philips, small and large straight standard and ¼-inch and 5/16-inch nut driver (hex) heads, a T10 and T15 Torx, and a number 1 and 2 square bit. Many appliance manufacturers are using Torx and hex head fasteners in lieu of Phillips head screws.
This is the screwdriver neighbors, friends and family will borrow and "forget" to return to you. It makes a great gift for fellow DIYers and new homeowners.
This digital multimeter is a top favorite among our experts because of its reliability. This helps DIYers figure out what's wrong and fix their problem like a pro. Use this device to effectively and efficiently determine continuity in parts of appliances. Failed electrical components such as fuses, switches, sensors, heating elements and motors can be tested using this meter. Part testing is an important step in the troubleshooting process. It also allows you to check the incoming voltage to an appliance. It includes a temperature probe as well. A 9V battery is included.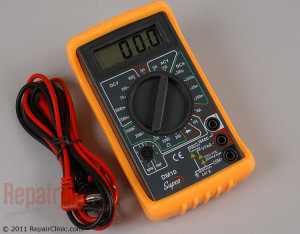 3. Dryer Vent Brush
Dryer maintenance is all about proper air flow. Be sure to clean your dryer's lint trap after each load. If you notice the dryer is taking too long to dry, then there's a good chance the vent needs to be cleaned. Any vent longer than 10 feet should be regularly cleaned. This top-selling brush makes the job easy. Feed the cable through the vent to the outside. Then, outside of your home, pull the brush end through. You'll find additional dryer safety tips here.
Note: Most dryers also have a thermal fuse, so if the vent becomes clogged, the dryer will stop heating or running altogether and you'll need to replace the fuse. Before replacing the fuse, be sure do a thorough vent cleaning.
A spanner wrench is our go-to tool for easily removing tub locknuts on Whirlpool, Kenmore, GE and Maytag washing machines. If you're a DIYer and own a washer that has a spanner or lock nut, having this on hand will determine whether or not you will be able to complete a repair.
Enter the washer's model number here to find the wrench that's designed for your model.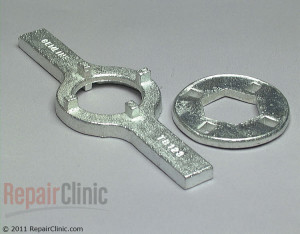 5. Condenser Coil Cleaning Brush
This long-handle cleaning brush makes cleaning refrigerator condenser coils easy. It also doubles as a great tool for removing hard-to-reach lint from dryer lint traps.
Condenser coils are your refrigerator's coils located at the back or beneath the unit. These coils will be hot to the touch when the refrigerator or freezer is running. Unfortunately, they're dust and dirt magnets which hinders their ability to dissipate heat. Overtime, dust and hair build up on the coils causes the refrigerator to not cool properly and the refrigeration system will function less efficiently and result in increased energy consumption.
These coils should be cleaned every 12 months; if you have pets, you may need to do this more frequently. We've found that dogs enjoy resting in front of the fridge. A long-handled bristle brush and your vacuum cleaner will work best to remove dirt and fur from the coils.
If your lawnmower, chainsaw, or other small engine does not start, having this tool will save you substantial amount of troubleshooting time. For an engine to start, you need a spark and to figure out why an engine does not start, you need to determine if the problem is electrical, mechanical or a fuel problem. This tool will enable you to run a few simple, quick tests to rule out issues with the spark plug, ignition coil and other electrical components so that you can move forward with additional troubleshooting efforts.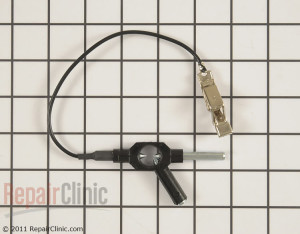 As a DIYer, you already know the importance of proper maintenance of outdoor power equipment. A spring engine tune-up will improve engine performance, reduce emissions and extend the life of equipment. Save yourself the hassle of finding tune-up essentials like motor oil, air filters, spark plug and fuel stabilizer individually. A tune-up kit designed for your engine includes everything you need.
Enter your engine model number at https://www.repairclinic.com/Shop-For-Parts/a21c114/Lawn-Mower-Tune-Up-Maintenance-Kit-Parts to find the kit designed specifically for your model. All tune-up kits are on sale through May 31, 2013.
Check out seven ways to make your lawn mower run like new.