How many times has it happened to you?
You wash a brand-new sweater worn once only. When you retrieve from the dryer, you find that it's covered in pilling, better known as those annoying balls of fuzz that won't go away.
Who's to blame for this?
It's not your washing machine's fault. It has little to do with the quality of the clothing.
The pilling and fuzzing occurs in both inexpensive and pricey garments.
Pilling is bound to happen because of the friction on the fabric during normal wear and use. You'll find pilling on most natural and synthetic fibers, particularly polyester and polyester blends.
There are, however, five ways to prevent or minimize pilling:
1.) Don't mix fabric types.
People often tell us that they wash according to color, for fear that mixing colors will cause dye runoff. However, a wiser process may be to keep polyesters separate from other fabrics like wool and cotton.
2.) For sweaters and other clothing prone to pilling, use your washing machine's gentle cycle.
Reduced washing and slower agitation may help.
3.) Turn the clothing inside out.
4.) Use a laundry bag like this one to prevent delicate garments from rubbing against non-delicate fabrics.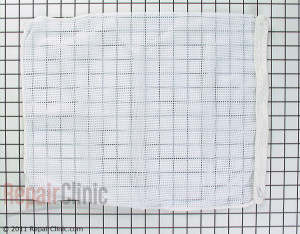 5.) Dry clothing on a flat surface or reduce the time they spend in the dryer.
You can remove pilling by picking up a simple handheld or battery-powered de-piller. These are available for $15 at most retailers that stock laundry-related accessories.
Learn something from this post? Please share it!