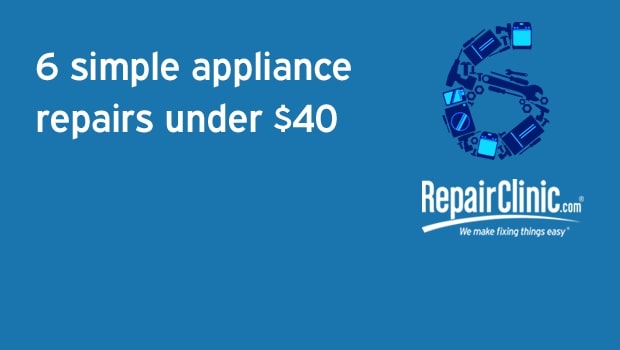 Every day, people tell us they would have been fixing appliances on their own years ago, if they'd only known how how simple and inexpensive repairs really are – thanks to resources like RepairClinic.com.
I fixed my washing machine for $20, they say. $15 and the dryer is back in business, they say.
It's true. Many appliance repairs are very inexpensive and simple – easily do-it-yourself projects.
Think common appliance problems such as a lazy dryer, an ice maker that won't make ice, an oven that's cooking unevenly, a dryer that won't spin or heat, bad-tasting ice water or ice and a washing machine that won't drain or spin – all everyday-life-interrupting, annoying problems…
Good news: they're all common and inexpensive, DIY repairs.
We made a list of them for inspiration.
Check out our list of six simple appliance repairs that cost under $40 and save you major money: