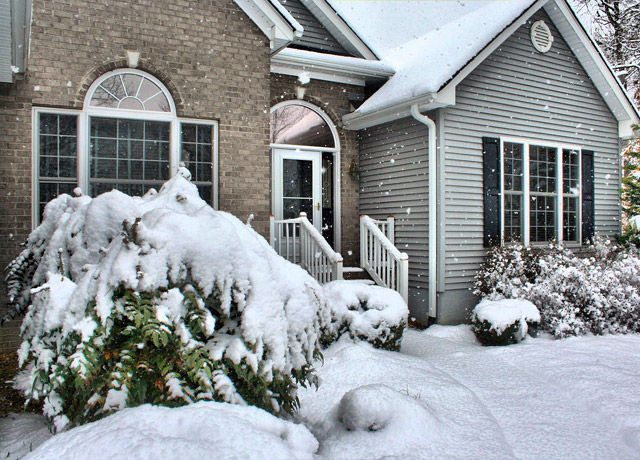 Winter TLC Tips for Your Home
With the holidays and snow removal, it's easy to forget to give your home a little TLC during the winter months. Repair Clinic has some quick and easy tips to keep your home and its appliances happy:
Overall Performance
If you notice changes in the performance of your appliances or furnace, this could be a warning sign of a bigger problem. If they seem to be running roughly or your utility bills have shot up, you should troubleshoot and repair them as needed. This not only improves energy efficiency, it can help you avoid costly repairs later.

Air Quality


For the best air quality and top-performing furnace, you should replace your furnace air filter every three months or more. Periodically check the condition of your furnace or air handler filter to see how often you'll need to replace it.

Ideal Humidity


It's easy to overlook your humidifier's filter/pad (if it has one), but don't! A clogged filter or pad can make your humidifier work harder and not optimally perform. For the ideal humidity, change the humidifier filter annually.

Obstruction-Free


To keep your furnace happy and working its best, make sure your drapes, rugs and furniture are placed at a considerable distance from the registers. This promotes proper air flow, takes the strain off of your furnace and keeps your home warmer.

Lint Removal


Most of us remember to clean out the lint filter in our dryers, but what about the venting? Lint buildup could lead to a dryer in need of a repair or even a house fire. Use a long dryer vent cleaning brush to remove lint buildup from inside of the dryer all the way through to the outside venting. Do this at least once a year.

Clean Coils


Dirty refrigerator condenser coils cause your fridge to run longer than normal and could cause it to wear out before its time. To fix this, clean the coils every six months. A long bristle brush or vacuum attachment makes this task and easy one.

Another Filter


One other often overlooked filter is the one in your refrigerator. Your fridge's water filter is easy to replace and should do so every six months or so.
Repair Clinic has millions of parts available for same-day shipping and we offer a 365 return policy guarantee. Call 800-269-2609 if you need help placing an order today.