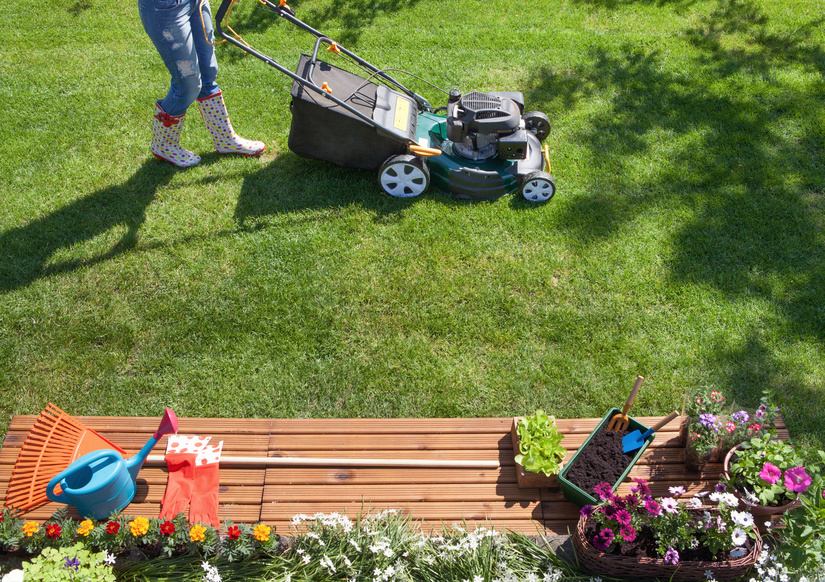 7 Easy Ways To Prepare A Lawn Mower For Spring
Before you start your engines! Improve your lawn mower's efficiency, prevent downtime and costly repairs by following these simple easy preventative maintenance tasks. Ensure your lawn mower is in proper working order and remember to disconnect the spark plug boot before performing any kind of maintenance work.
1. Review the owner's manual maintenance instructions.
2. Inspect for worn and damaged parts and replace as needed. For safety and to prevent premature wear of parts, use only replacement parts designed for your particular model, avoid parts marketed as a universal fit. This is particularly important with lawn mower blades.
3. Change the oil using the correct formula as recommended by the lawn mower manufacturer.
4. Ensure the air filter is clean. Paper air filters cannot be cleaned and must be replaced. Gently scrub foam air filters with hot water and a dime-sized amount of detergent; be sure to allow the filter to dry completely before reinstalling it. As a general rule of thumb, lawn mower air filters should be replaced every 25 hours of use or once per season.
5. Install a new fuel filter. Clean fuel filters are important to the efficient operation of a lawn mower. Due to likelihood of damage, fuel filters cannot be cleaned.
6. Add fresh fuel. Empty any remaining fuel and add fresh fuel. Be sure to add fuel stabilizer every time you refuel; which helps stop the fuel from breaking down resulting in clogged fuel lines or stuck intake valves.
7. Troubleshoot and repair as needed. Changes in performance such as difficulty starting the engine may indicate key component issues that should be addressed as soon as possible to avoid downtime and costlier problems.
An engine tune-up kit is the most efficient way to find everything you need to tune up your lawn mower engine; most kits include an air filter, spark plug, fuel filter and oil.
Repair Clinic has millions of lawn mower parts available for same-day shipping and we offer a 365 return policy guarantee. Call 800-269-2609 if you need help placing an order today.