SHOP KITCHENAID WASHING MACHINE PARTS
Use the filters on the left to narrow down your results. Didn't find what you're looking for?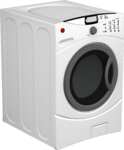 Is your KitchenAid Superba washing machine performing not-so-superbly? RepairClinic is here to help you troubleshoot your appliance and recommend the Kitchenaid washer parts to fix the problem. But we...