SHOP SPEED QUEEN WASHING MACHINE PARTS
Use the filters on the left to narrow down your results. Didn't find what you're looking for?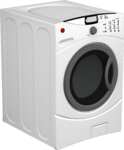 Speed Queen washers are built to clean even the dirtiest clothing, so whether you've got a front load washer or a top load washer, your Speed Queen washing machine really gets a royal workout. When it...