SHOP MONTGOMERY WARDS LAWN MOWER PARTS
Use the filters on the left to narrow down your results. Didn't find what you're looking for?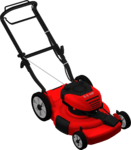 Is there anyone out there who still remembers a store called Montgomery Wards? Well, we not only still remember but we have the parts for those you who still own one of their lawn tractors. Most thin...