SHOP FRIGIDAIRE FURNACE PARTS
Use the filters on the left to narrow down your results. Didn't find what you're looking for?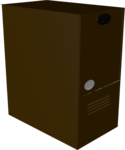 RepairClinic has many Frigidaire gas furnace parts in stock and we can show you how to install them! Think you need a new Frigidaire furnace blower motor? Maybe you do and maybe you don't. Start by us...