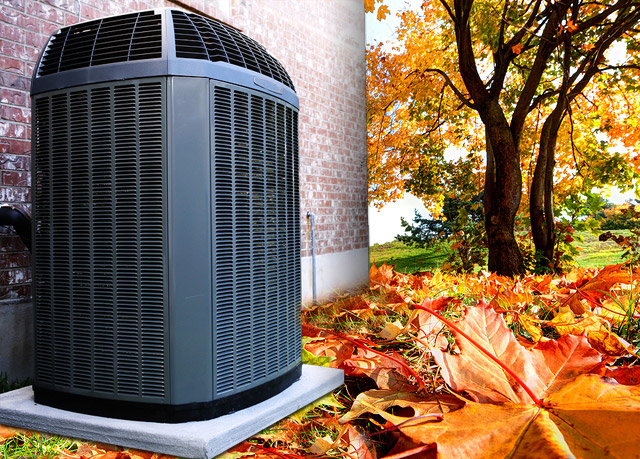 How to Prep Your AC for Fall
Your home's outside air conditioning unit is probably the last thing you think about once the temperatures go down. However, there are a few simple things you can do now to make sure your AC is in working order once the temperatures are back on the way up. (Before you do anything, turn your air conditioner off.)
Clean it




A clean air conditioner is a happy air conditioner. Get out your hose and rinse off any bugs, dirt, etc. from your AC unit. You may want to use a

refrigerator condenser coil brush

plus a

coil cleaner

to get those hard-to-reach areas. Also, remove any branches or leaves from the area as well. Be sure to let it dry completely.

Check it




Once it's clean and dry, check to see if anything needs fixing or replacing on the unit like the

air grille fan guard

or

fan blade

. If it's really damaged, we recommend replacing now. If it's just a dent, you can wait until spring.

Wrap it




If it's not already, you'll want to install a

foam pipe cover

around the AC unit's exposed pipe (not the small copper line). This will insulate and protect it from freezing temperatures. Hold the foam in place with the universe's fix-all … duct tape. (By the way, you can leave it on all year long!)

Leave it




While the old school train-of-thought was to cover your air conditioning unit for the winter, take it from RepairClinic that you shouldn't. Covering the unit entirely will restrict air flow and trap moisture, leading to problems. Instead, you could cut a piece of plywood or tarp to fit on the top of the unit and use that during the colder months to protect it. Either way, be sure to check on your AC unit throughout the winter to ensure it's safe and sound.
Learn more about our Central AC Tips.